TODAY:Monday,OCT 23,2006!! Its been a Year now.... And yippeee...Its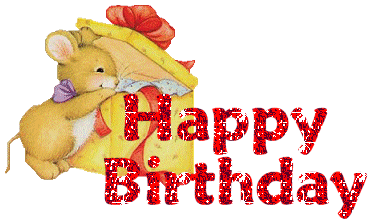 Hello every one… ok,ok......I know I started it with the wrong line…
Ok ReSHTAART!!!
Happy Diwali all!!
Yeah yeah the festival of smoke..oops! lights- its here. So am not gonna post anything- that would make you think like
Last time

..
ok ok…
Disclaimer:
1) If u are at ur office- DON'T READ THIS NOW!! You may get fired for laughing out loud or even slipping into the adjusting cabin out of control while laughing & damaging the screen inbetween
2) Most of all- if you cannot read in the so called
"AMERICAN ACCENT"
(No offence) Plz, get someone who can and then proceed.
3) And if have weak lung- don't proceed anymore….
4) And if u r laughter- allergic sorry dude!! Take care & rest outside….
5) If u r someone who doesn't know wat DIWALI is- [:O]Plz leave…and ask an Indian..or me later…this will not give a good knowledge…
Now READY>>> SHTAAAAAAART>>>JUTE>>>>>>~~~~~~
Engeypa…go ahead…keezha
How does a ABCD (American Born Confused Desi) explain to his
younger brother the topic - When and how did Diwali begin? This
is how he goes about it...(preferably read it with an American
accent)

So, like this dude had, like, a big cool kingdom and people
liked him. But,like, his step mom, or somethin', was kind of a
bitch,and she forced her husband to, like, you know, send this
cool dude, he was Ram, to some national forest or reserve or
somethin'.Since he was going, for like, somethin' like more than
10 years or so, he decided to take his wife and his bro along.
You know... so that they could all chill out together. But dude,
the forest was reeeeeeal scary shit, really man, they had
monkeys and devils and shit like that. But this dude, Ram,
kicked their ass with darts, bows and arrows, so it was fine.
But then some bad gansta' boys, some jerk called Ravan, picks up
his babe (Sita) and lures her away to his hood. And boy, were
our man, and his bro Lakshman, pissed! And you don't piss this
son-of-a-gunz 'coz, he just kicks ass and like, all the gods
were with him. So anyways, you don't mess with gods. So, Ram and
his bro get an army of monkeys. Dude, don't ask me how they
trained the damn monkeys, just go along with me, OK. So, Ram,
Lax, and their monkeys whip this gansta's ass in his own hood.
Anyways, by now,their time's up in the forest and anyways, it
gets kinda boring. You know no TVs or malls or shit like that.
So, they decided to hitch back home. His bro and the wife are
back home. People thought, well, you know, at least they deserve
somethin' nice and they didn't have any bars and clubs in those
days. So they couldn't take them out for a drink, so the people
decided to smoke or shit. And they also had some lamps, they lit
the lamps too. So it was pretty cooool... you know with all
those fireworks really, they had some local band play along with
the fireworks, and you know what, dude, that was the very first,
no kidding, that was the very first musical-synchronized
fireworks. You know, like the 4th of the July stuff, but just
more cooler and stuff, you know. And, so dude, that was how,
like, this festival started.
Cool!!!
Diwali Rocks Maaaan!

HAHAH….
Eppadi…??!!!
So,Wat did u do for diwali??…
Am waiting to see..recipes, some crazy idea's,…..(i know someones crazy surprise plan!! ) and if u wanna scold me for this post- the RED CARPET is just for u!! : ) But naan thiruppi thittuven-- amaam :P HEHEHE!!!
TATA!!! Keep polluting…. (:P) There is no crap called global warming- and if they say so- call them fools...illa [;)] Ennavo pa...
Alaarum nalla irundha sari
....